The 2023 Sustainable Infrastructure Breakfast 
In partnership with ECS, the Committee for Dulles is pleased to invite you to join us for the 2023 Sustainable Infrastructure Breakfast at the Crowne Plaza Hotel in Herndon on Wednesday, September 13.
The Infrastructure Investment and Jobs Act of 2021 and the Inflation Reduction Act of 2022 establish pathways for addressing economic and climate challenges far into the future.  Many organizations and communities are beginning to set sustainability and resiliency goals as they look to enhance their operational resiliency and reduce their environmental impacts.  Understanding how these recent acts of Congress will inform decision-making is an important part of the process.  We'll hear from experts familiar with the new laws and how they are being implemented to create a more sustainable and resilient infrastructure and receive an update from the Metropolitan Washington Airports Authority (MWAA) about its own progress toward achieving the broad-based benefits of a high-performance infrastructure.
Join us on September 13 for breakfast and hear from a panel of technical experts, industry influencers, stakeholders, and community leaders as we drill down on some of the opportunities and challenges ahead in sustainability and resilience.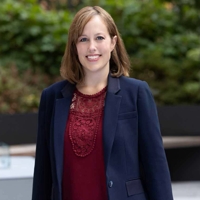 Keynote Speaker: Emily Feenstra is the Chief Policy and External Affairs Officer at the American Society of Civil Engineers (ASCE). In that role she leads the division responsible for government affairs, industry engagement, media relations and infrastructure policy for the Society, including the development of ASCE's Infrastructure Report Card and the Failure to Act economic study series. Previously she served as Deputy Director of the US Water Alliance, where she managed the Washington, DC office and oversaw a diverse portfolio of projects and partnerships. Emily has also held senior positions at the Intelligent Transportation Society of America and as a consultant for the Washington State Department of Transportation. She serves on the Board of Advisors for the Eno Center for Transportation, and holds a bachelor's degree from Duke University and a Master of Public Administration from the University of Washington.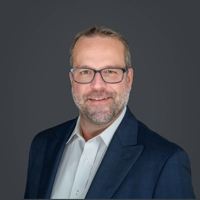 Event Moderator: J. Michael Sawyers, PE, ENV SP, is a Geotechnical Principal at ECS, in their Chantilly office. Mike brings 30 years of diverse experience to ECS, including work providing an array of services across a variety of market sectors.  Mike couples his more recent experience managing multi-disciplinary engineering teams with his ability to drill down into the Geosciences to provide a unique consulting perspective.  Some of Mike's specialty areas include sustainable development, ground improvement, soil management, in situ testing, and chemical drying and stabilization of soils. Mike serves as on the Committee for Dulles' Board of Directors.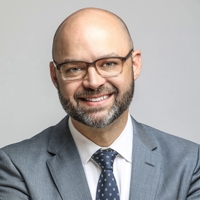 Panelist: Anthony Kane, ENV SP, is President and CEO at Institute for Sustainable Infrastructure. As President & CEO Anthony oversees the organization's overall operations and leads the development of the Envision framework for sustainable infrastructure. Anthony was formerly a research director at the Zofnass Program for Sustainable Infrastructure at Harvard University's Graduate School of Design, a research associate with the Materials, Processes, and Systems Group at Harvard University, and an instructor at the Boston Architectural College. He holds a Bachelor of Architecture summa cum laude from Virginia Tech and a Master in Design Studies from Harvard University.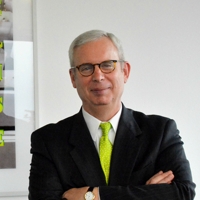 Panelist: Bob Lazaro serves as the Executive Director of the Northern Virginia Regional Commission (NVRC). The Commission is a consortium of the 13 leading local governments in the region. As Executive Director Lazaro leads a staff of 16 accomplished professionals. During his tenure he has stabilized the Commission's finances, created its first rainy day fund, and invested in personnel and technology to improve the Commission's operations. The Commission provides a wide range of services to its local government and community partners. Lazaro has a long history of public service in the community serving first as a Town Council member of the Town of Purcellville, Virginia and four terms as Mayor. Under Lazaro's leadership the Town placed more land in conservation than any Town in Virginia.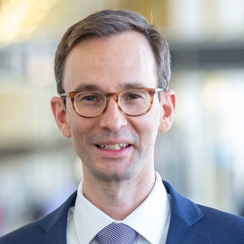 Panelist: Jonathan Matheny serves as an Environmental Scientist and Sustainability Program Manager at the Metropolitan Washington Airports Authority (MWAA), which operates Washington, D.C.'s commercial airports, Reagan National and Dulles International, along with the Dulles Toll Road. He is responsible for most environmental programs in the Office of Engineering as well as implementation of the Airport Authority's Sustainability Plan, which was adopted in September 2020. The Corporate Sustainability Plan focuses on the Airports Authority's ability to impact the environment in a positive way.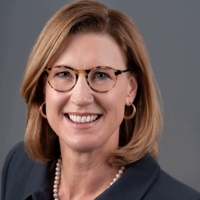 Panelist: Panelist: Kathleen Linehan, PE is President of Alpha Corporation. Alpha Corporation is a woman-owned engineering and construction consulting firm providing civil and structural engineering, program and construction management, project controls, and technology services for clients worldwide. For 40 years, our award-winning team has provided innovative solutions on a broad range of building, infrastructure, energy/utilities, and transportation projects. She Bachelor of Science in Civil Engineering from Marquette University. She serves on the Engineering Consultant Leadership Committee of the Virginia Transportation Construction Alliance. She also serves as an Executive Board Member on the Federal City Council, and as a Board Member of the Anacostia Watershed Society, and as the Legislative Committee Chair of the American Council of Engineering Companies.
___________________________________________________________________________
Professional Development: This event is expected to satisfy requirements for 1.0 professional developmeny hours. Upon request, a Certificate of Attendance will be provided to the named individual for the purpose of self-reporting continuing education.
7:30 AM - Breakfast / Networking

8:00 - Progam

CFD Members - $38

Others - $45

All event registrants will be entered into a drawing for a one-night weekend stay at the Crowne Plaza for two with breakfast.
Event Partner:

Program Sponsor: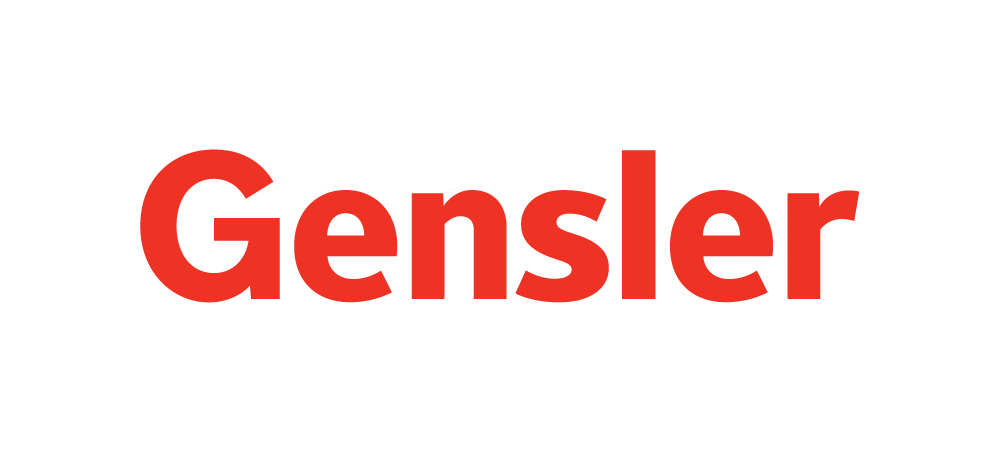 Event Sponsors: