President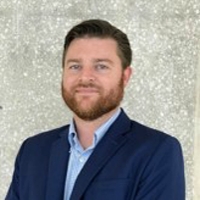 Peter Lauten is Director of Partnerships and Regional Programs at Travelers Aid International in Washington, DC.  Before taking on the role of Director, he served as a Volunteer Coordinator and Program Manager for Travelers Aid' 300 volunteers at Dulles International Airport. Peter began serving on the Board of CFD in 2019; he has served on Ad Hoc, Programs, Airport & Aviation Activities Committees, and co-founded the International Committee in 2021. Peter received a bachelor's degree in political science from Tulane University; he has experience in real estate, automotive, and advertising sales. He enjoys time with family, language learning, travel, music, food, and public service. 
1st Vice President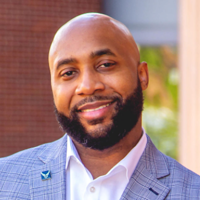 Brandon Ferris is a business development manager for Loudoun County Economic Development and is responsible for customer engagement, business recruitment, and dynamic ecosystem building in the highly specialized manufacturing, logistics, unmanned systems and aviation sectors. His prior professional experience includes serving in the United States Air Force as an information management journeyman and as a contracting officer. Upon leaving the service, Ferris served as a business development and program manager in the small business space. He was responsible for business partnerships, proposal development, capture management and executive decision-making. Brandon grew up in Philadelphia and has been a Loudoun County resident since 2017. He possesses a bachelor's degree in management studies, a master's degree in acquisition and supply chain management, as well as an MBA, all from the University of Maryland Global Campus. He serves on CFD's Board of Directors.
Secretary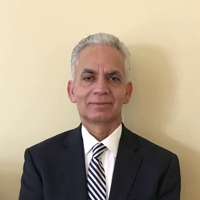 Dr. Mohammad Khan is an Executive Vice President at High Performance Technologies, Inc. (HPTech), with more than 25 years of experience in the A/E/C industry.  HPTech is an infrastructure-centered firm with the primary purpose of serving the U.S. federal government at their facilities and project sites.  The uniqueness of HPTech lies in its ability to integrate physical sciences, social sciences, engineering, planning, and policy when developing and delivering infrastructure solutions. Mohammad has been with the Committee for Dulles for mote than 10 years. He serves as a member of the Board of Directors, and as the Chairman of the Membership Committee. Dr. Khan has also served as Treasurer for the Committee from 2016 to 2019. 
Treasurer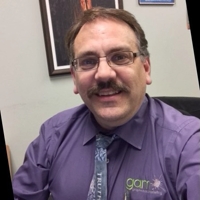 Stephen Grant is the Director of business development for GAM graphics and marketing, a 46-year-old family-run business started by Stephen's father. Headquartered in Sterling, GAM specializes in digital printing, marketing, advertising, and public relations services – all under one roof.  Stephen gives his personalized attention to every customer too ensure a quality result every time. Stephen has been with the Committee for Dulles for over 10 years. He is a member of its Board of Directors, and currently serves as a Chair of the Communications Committee. He also serves on both the Programs Committee and on the CFD Community Outreach Committee which is the charitable arm of the Committee for Dulles.
Executive Director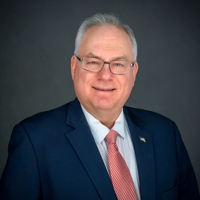 Scott K. York joined the Committee for Dulles in 2019 as a member of the Board of Directors. He was appointed as Interim Executive Director in March of 2020, then appointed Executive Director in September. Prior to January 2016, he had dedicated the last twenty four years to public service, serving on the Loudoun County Board of Supervisors for twenty years, the last sixteen those years as its Chairman. He also served for four years as the Sterling District Planning Commissioner. Under his leadership as Chairman, Loudoun County transformed into a premier location to live and work, become one of America's economic development success stories. Scott was recognized for his years of service from the Metropolitan Washington Council of Government by awarding him with the 2015 Elizabeth & David Scull Metropolitan Service Award.
Sagar Bethu, HDR
Dick DeiTos, Metropolitan Washington Airlines Committee
Anita Grazer
Mohammad Khan, Ph.D., P.E., HP Tech
David Kirby
Bruce Simms, VRT
H. Randolph Barbee, Jr.
Eddie Byrne*
John M. Harris*
Fran Steinbauer
*Past President