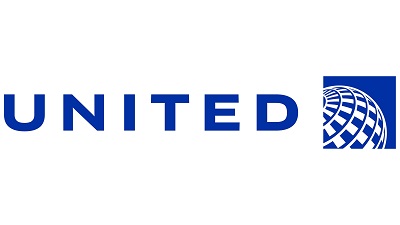 United Airlines is a major U.S. airline which operates a large domestic and international route network across the United States and on all six inhabited continents. Washington Dulles International Airport (IAD) is one of eight hubs that United operates in the U.S. and serves as its "gateway to the nation's capital", connecting business and leisure travelers to the seat of government. 
United began hub operations at IAD more than 35 years ago, with 58 departures serving 24 destinations. Since then, the airline's operations at Dulles have grown three times that size, now operating more than 230 daily flights to more than 100 destinations around the world, including 10 world capitals and most recently new service to Accra, Ghana, Lagos, Nigeria, Athens, Greece and the newly announced route to Cape Town, South Africa beginning Nov. 17 and Berlin, Germany in the spring of 2023. The airline continues to expand its footprint at Dulles Airport, including with the addition of its newest United Polaris® lounge for international business class customers in October 2021. The lounge has a panoramic view of the airfield for customers and offers signature drinks and food from the D.C. region, providing a sense of place for travelers visiting the lounge. 
As the largest operating airline in the region, United has also dedicated itself to making a difference around the communities we serve every day. As part of our September of Service, hundreds of United employees from Dulles exemplify how Good Leads The Way in their communities by volunteering to stock food pantries, pack goods for local nonprofits or serving a cause of their choice. United also serves as a main sponsor for the Dulles Day Festival and Plane Pull, and the 5K/10K on the Runway which raises money every year to support local Special Olympics Virginia athletes. 
United has been a Committee for Dulles member for more than 10 years.  Evan Koppel, Director of Sales for the Atlantic Region, is United's principal contact for its involvement with CFD and is a Board Member of the organization.  Evan attributes United's continued involvement to CFD's ability to connect the airport community to the surrounding industry, business, and civic communities.  Of the soon-to-be-open Silver Line Extension, Evan commented that bringing Metrorail to Dulles "will provide a direct transportation option for not only customers traveling to the airport from downtown D.C. and other points in the DC Metro, but for our international and domestic visitors who will expect and want direct public transportation to our nation's capital", acknowledging the importance of the rail system to the continued success of Dulles Airport. 
Evan's first flight was from Syracuse, NY to Hartford, CT and he expects to travel to either Greece, Palau, or Croatia for his next flight.  Evan can be reached at 

[email protected]

.